2023 will break out a comprehensive "price war", the market will face further integration, freight prices plummeted!
2022-12-12 14:34
Shipping and container cost accounting experts are predicting a bullwhip effect for the industry in 2023, a far cry from the soaring rates of 2021 and 2022, which are expected to plummet "almost to the variable cost range".
"2023 is a time when we have a full-blown price war," said Christian Roeloffs, co-founder and CEO of Container Xchange.
There will be no repeat of the capacity shortages seen in the past two years and there will be plenty of capacity in ships and containers. Given the competitive nature of the container shipping and liner industry, I don't think the large shipping companies in particular will back down and expect container rates to fall to almost variable costs. We also foresee further consolidation in the market."

There are already reports that some logistics giants are teetering on the brink of crisis. A start-up that operates trans-Pacific and Asia-Europe routes is said to be at risk of default.

As the Delury World Container Rate Index shows, the capacity crunch of early 2022 and subsequent rate increases have now largely disappeared. The current price hovers around more than $2,100, compared with nearly $10,000 for a 40-foot container in January.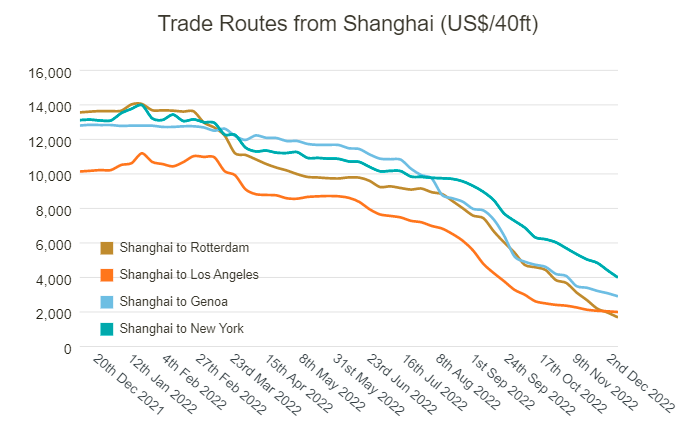 As with the product, there is now an oversupply of containers as the supply chain grapples with the problem of having delivered but not yet sold through excess inventory.

Shipping companies continued to reduce capacity and shut down large numbers of ships. Maersk said in a recent advisory report that it continues to make capacity adjustments to its services from Asia to North America, Europe and the Mediterranean to better adapt to fluctuations in demand." Container Xchange says it has observed similar trends in the industry.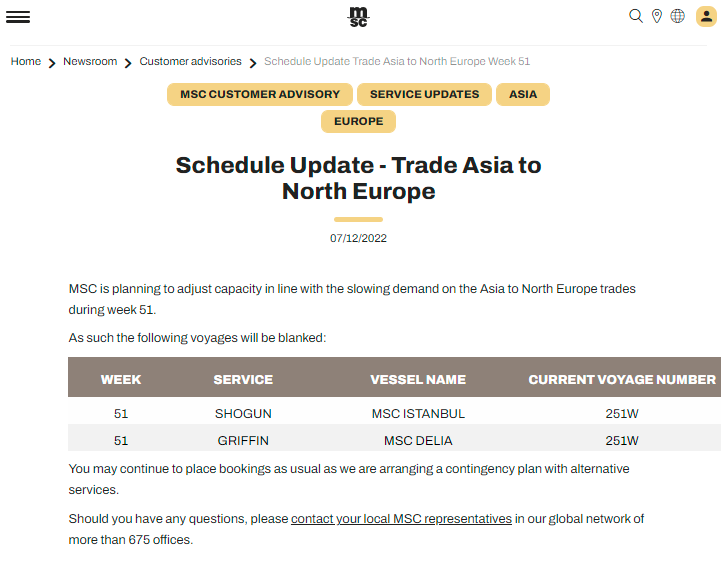 "Going into 2023, freight forwarders will be able to do a lot of window shopping and there will be a lot of room to negotiate, especially at the beginning of the year. As spot rates drop significantly, contract rates will also drop. "Added Roeloffs.

The future supply chain procurement and manufacturing will be diversified, so seeking more flexible supply chain companies will be the vision and strategy, the future volume of container cargo in Asia will increase, in such an environment where freight forwarders and traders will tighten profit margins, cost will be everything. In 2023, strict cost control becomes the top priority of freight forwarders; On the one hand, there will be a lot of negotiations with shipping companies, and on the other hand, operational cost optimization is crucial for forwarders.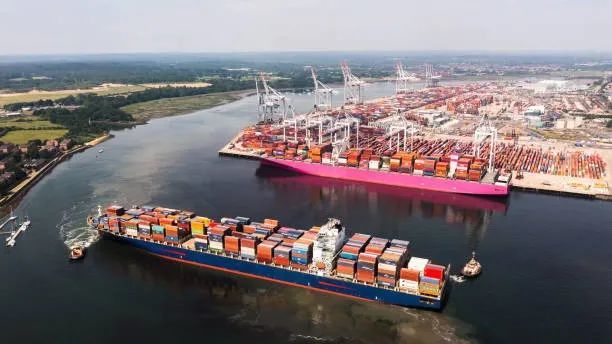 Shut down! Continued reductions in capacity
According to Delury's latest data, out of a total of 724 scheduled sailings on major trade routes from the Pacific, Atlantic and Asia to Northern Europe and the Mediterranean, 100 were cancelled in the five weeks from Week 50 (Dec. 12 to Dec. 18) to Week 52 (Jan. 9 to Jan. 15), or 14 percent.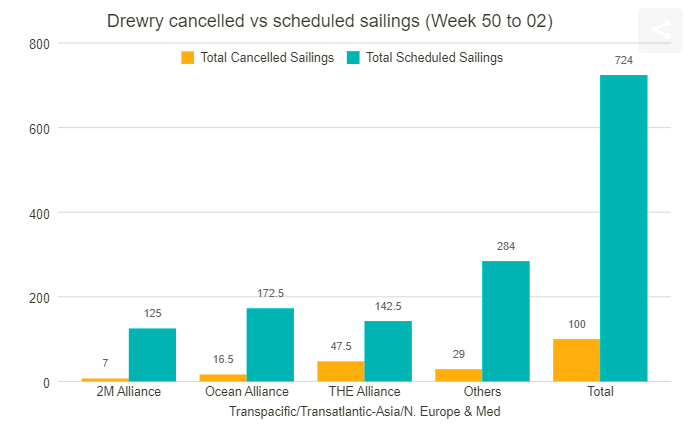 During this period, 55 percent of air traffic occurred on trans-Pacific eastbound routes, 25 percent on Asia-to-Northern Europe and the Mediterranean routes, and 20 percent on trans-Atlantic westbound trade routes. Over THE next five weeks, THE Alliance has announced a whopping 47.5 cancellations, followed by the Ocean Alliance and 2M Alliance with 16.5 and 7 cancellations respectively. During the same period, non-shipping alliances carried out 29 empty voyages.

Mr Delury said the entire 2023 shipping market was expected to face overcapacity due to falling demand and that spot rates on major east-west trade routes could reach pre-pandemic levels sooner than expected, combined with shipping lines ordering new ships in instalments during the pandemic. As the 2022 season plateaus, some shipping lines with relatively small vessels will find it harder to maintain normal operations without losing money in highly volatile market conditions. In the major east-west trade routes operated by large ships, more newcomers are likely to exit the market as freight rates fall.

These market conditions pose challenges not only for carriers but also for shippers and BCO when contract negotiations take place, as planning to cope with falling demand for goods becomes increasingly challenging.
Guangzhou Hongde International Freight has 14 years of international freight experience, providing international sea, air, express and other comprehensive transport services.
If necessary, please contact us ~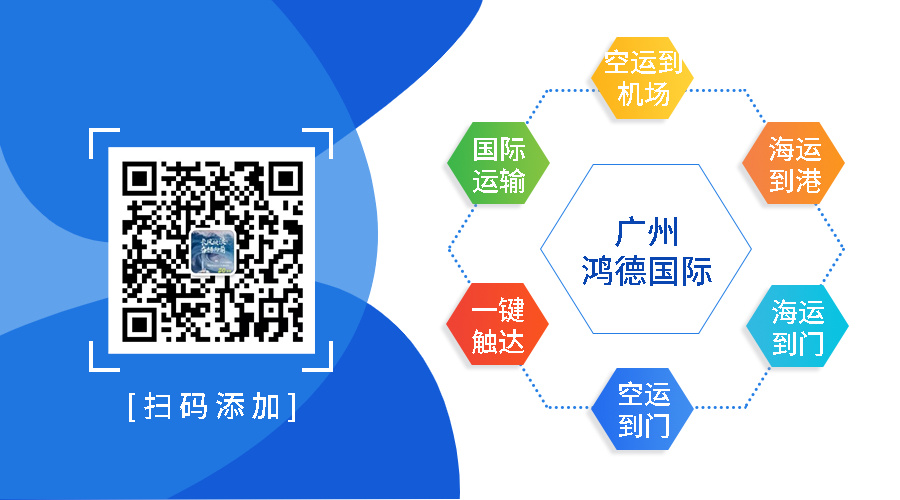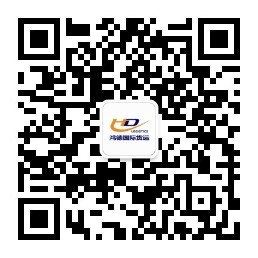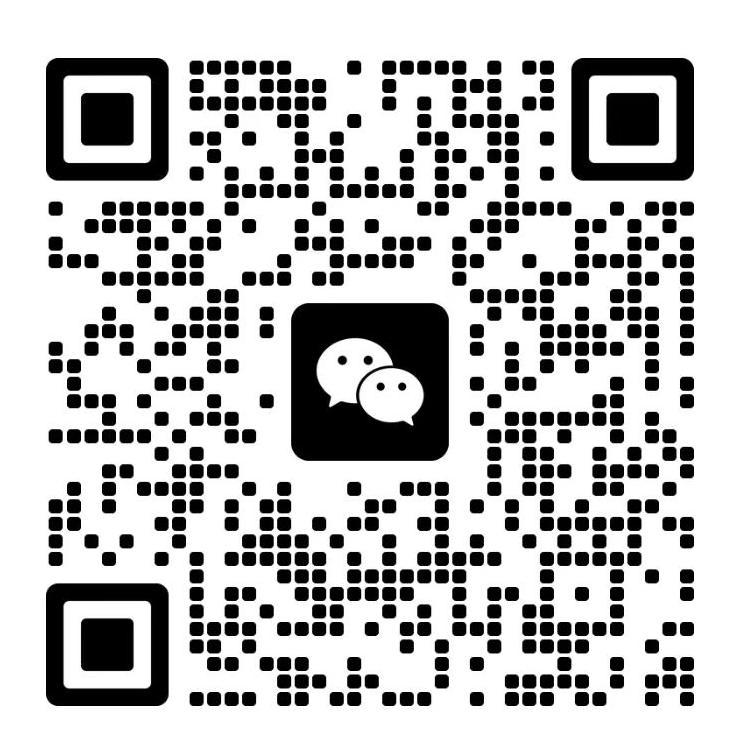 Add: Youli e-commerce Park, No. 199 Guangming South Road, Shiqiao Panyu Guangzhou
