Shipping companies will cancel half of their flights from Asia after Spring Festival!
2022-12-19 14:01
Against the backdrop of extremely weak demand forecasts, shipping companies are preparing to cancel about half of their scheduled voyages from Asia to northern Europe and the US after the Chinese New Year on January 22.
High inventories in Europe and the US, combined with uncertainty about future consumer demand, have led to orders being cancelled or delayed so that Chinese factories may close early ahead of the Lunar New Year holiday.
Clothing maker Inditex, for example, said in its earnings call this week that its inventory levels were up 27 per cent year on year on October 31 and 15 per cent on December 8. It said it had no order plans for next year.
Maersk said in its latest North American market update that this year "more shippers chose to wait until the end of the holiday season to place orders, as inventory shipped earlier in 2022 has been able to meet demand".
Meanwhile, after several weeks of double-digit declines, freight rates in the spot container market leveled off this week, suggesting a possible bottom has been reached.
For example, on trans-Pacific routes, the Asian-American freight index was little changed this week, with Xeneta's XSI index averaging a rate of $1,496 /FEU. For the East, Drury's WCI index of world container rates edged down just 1% to $3,952 per FEU.
Indeed, ONE CEO Jeremy Nixon, who attended the monthly media conference at the Port of Los Angeles this week, said he expects short-term rates to remain flat until 2023, adding: "I think spot market rates have bottomed out."
But he warned that Asian exports would fall sharply after the Lunar New Year holiday and would be very weak in February and March. "We can only see if demand starts to pick up around April or May." Overall, U.S. imports will be weak in the first half of next year, and may not gradually recover to normal conditions until the second half of 2023.
On the Asia-Nordic trade route, spot rates for the major indices this week ranged from $2,167 /FEU for the Baltic FBX to $1,674 /FEU for the Deluori WCI.
However, according to Loadstar's report, the pre-Chinese New Year flight space to northern Europe will be increasingly tight. Many of the route's annual contract negotiations, which are usually finalised in December or January, appear to have stalled as both shippers and shipping lines have been reluctant to commit in uncertain market conditions.
Spot rates from Asia to Mediterranean ports also held steady this week, with the WCI index at Deluori, for example, unchanged at $2,909 /FEU.
But transatlantic routes remain the exception, with short-term rates from northern Europe to eastern America still at least three times higher than before the pandemic. In fact, the Nordic to American XSI index even rose slightly this week to $7,189 per 40 feet.
The strength of the dollar against the euro and the British pound, coupled with an increased focus on sourcing products from Europe, has kept trade strong despite the economic downturn elsewhere.
However, rates on transatlantic routes are set to fall sharply because of a 43 per cent year-on-year increase in capacity, according to maritime consultancy Sea-Intelligence.
"Spot rates on both sides of the Atlantic are likely to collapse in the coming months," said analysts at Sea-Intelligence.
Shut down! Continued reductions in capacity
According to Delury's latest data, out of a total of 721 scheduled sailings on major trade routes from the Pacific, Atlantic and Asia to Northern Europe and the Mediterranean, 100 were canceled in the five weeks from Week 51 (Dec. 19-25) to Week 3 (Jan. 16-22), or 14 percent.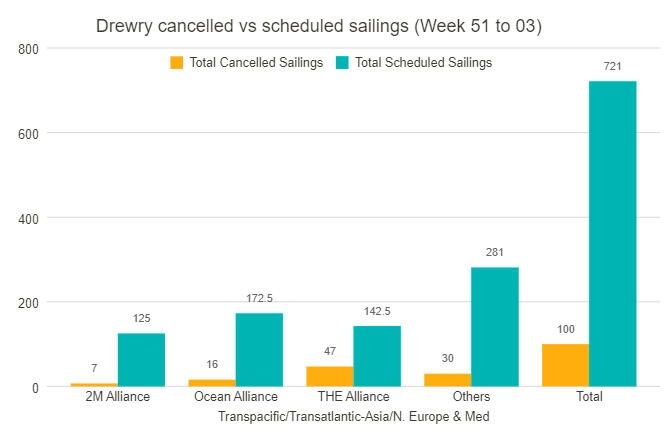 During this period, 53% of air traffic occurred on trans-Pacific eastbound routes, 24% on Asia-to-Northern Europe and the Mediterranean routes, and 23% on trans-Atlantic westbound trade routes. Over THE next five weeks, THE Alliance has announced a whopping 47 cancellations, followed by the Ocean Alliance and 2M Alliance with 16 and seven cancellations respectively. During the same period, non-shipping alliances carried out 30 blank voyages.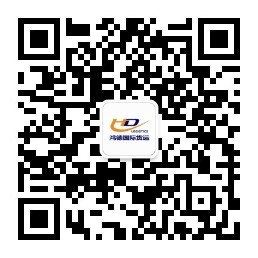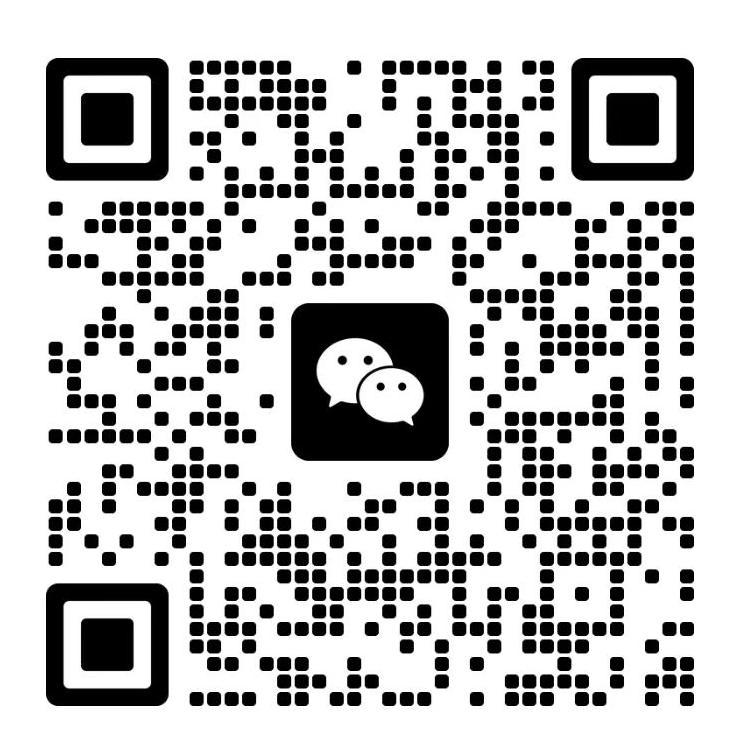 Add: Youli e-commerce Park, No. 199 Guangming South Road, Shiqiao Panyu Guangzhou
